First Name: Leon
Middle Name: Freyr
Last Name: Demetrius
Age: 23
Gender: Male
Sexual outlook: Neither? Never interested in anyone.
Name of god parent: Hephaestus
Rank: Hades' Clan Warrior
Physical appearance:
Leon has a raven black hair and onyx black eyes. Like depth less pools of shadowy ink. He has a lean, muscly built like a basketball player and a height of 7 feet 3 inches. He has a pale skin that is a complete contrast to his dark eyes and hair. Leon has claws that like of a feline and he uses it to kill his victims other than the sword he wields.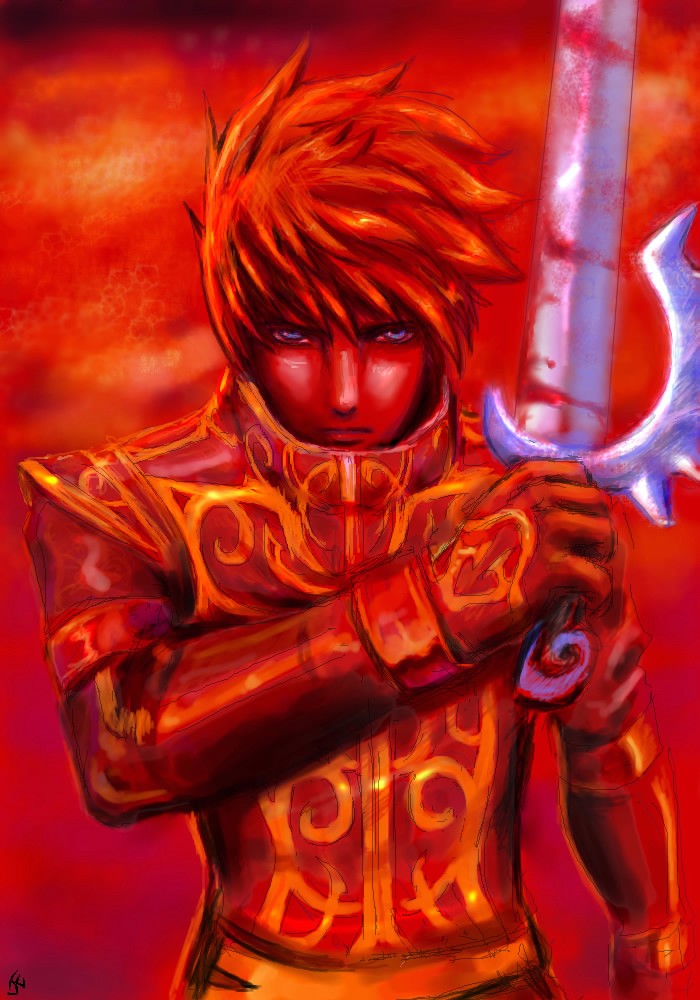 Except with claws and black eyes.
Personality:
Known as a loner, he rarely talks to anyone. He's always so serious and snobby, he doesn't talk to anyone unless he was spoken to. But often, he just says words with one syllable like yes or no. Mostly, he keeps his thoughts to himself. He doesn't befriend anyone because he believes it's just a waste of time. He's an obedient follower, doing what the General says always no matter what it would cost.
Leon is also skilled in making weapons and armours, the best known in the Underworld. His weapons and armours are what are commonly used during the war.
Special power/gift: Pyrokinesis
History:
He used to be a good boy when he was a kid. But ever since he saw his mother was killed by a god, Poseidon at that, he switched and joined Hades' clan. He trained with the others and fought with he other gods and demigods ever since then. He lost all sympathy and compassion, swearing his life on avenging his mother from the other gods.
Roleplay Name: DemiGod War

_________________
Imagination is Intelligence having fun.
-Anonymous